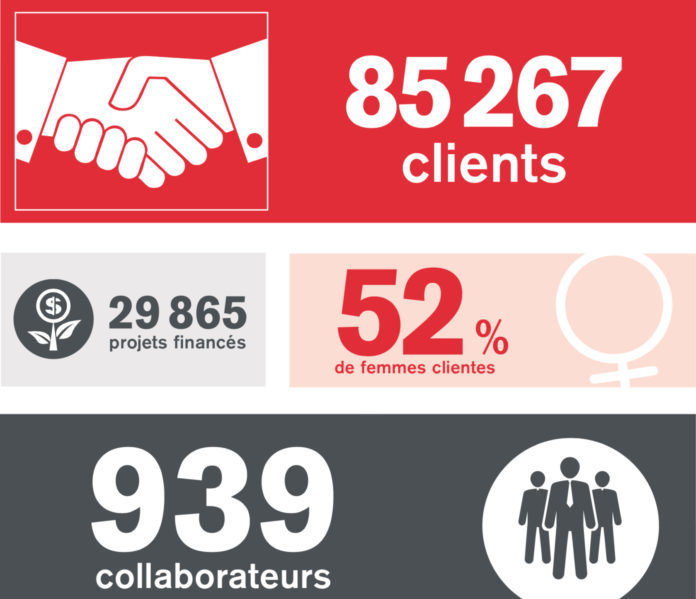 Abidjan, March 29, 2018 – Compagnie Financière Africaine Group (COFINA), Africa's leading institution for mesofinance, announces the signing of a strategic partnership with Mediterrania Capital Partners, a private equity fund dedicated to business growth in Africa.
This minority stake, together with technical assistance, will enable the COFINA Group to raise up to 50 million euros in capital and debt over the next three years.
Thanks to this financing, COFINA strengthens its financing capacities with its customers and accelerates its regional development, with four new installations planned in West and Central Africa by 2021. The arrival of Mediterrania Capital Partners in the tour COFINA is committed to both consolidating the Group and increasing its funds available to finance entrepreneurs.
COFINA is positioning itself on the « missing link », in particular micro-businesses and SMEs that have difficulty accessing medium / long-term financing (more than 70% of companies in Africa according to the African Development Bank). Many existing financial institutions do not have adequate knowledge or systems to evaluate and monitor SME projects, which they compensate for by demanding very expensive guarantees.
Mesofinance consists of supporting entrepreneurs or managers of SMEs whose financing needs have become too important for microfinance institutions, but whose entrepreneurial structure is still considered insufficiently formal for traditional commercial banks. Only 6.4% of sub-Saharan African SMEs report having access to finance compared to 27% in Southeast Asia.
« After a first phase of expansion, the signing of this partnership with Mediterrania Capital marks a new stage in the development of our group in a market that is as promising as ever. In Africa, credit to the private sector accounts for less than 20 percent of GDP, compared with 30 percent in South Asia and 40 percent in Latin America. Despite their immense potential, the markets in which we operate, while extremely productive in terms of entrepreneurs, are very poorly served by traditional banks, « says Jean-Luc Konan, founder of COFINA.
« Mediterrania is proud to contribute to the COFINA success story. This African nugget has succeeded in establishing itself in a key sector and claiming a leading position in five African countries. We hope that the new phase of expansion in which we will engage will increase COFINA's profitability and make it a model for all other players in the sector, « said Albert Alsina, CEO of Mediterrania Capital Partners.