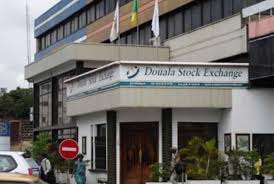 Douala will host the 2019 Single Securities Exchange of the Economic Community of Central African States.
This is the main decision taken Friday in the economic capital of Cameroon on the sidelines of the 4th meeting of the Steering Committee of the Economic and Financial Reform Program of the Economic and Monetary Community of Central Africa (Pref-CEMAC).
The measure stemming from a decision taken in October 2017 in N'Djamena (Chad) by the heads of state of the subregion will result in the merger of the Central African Securities Exchange (BMVAC), whose head office is in Libreville and the Douala Stock Exchange (DSX). A technical commission will have to determine the technical modalities of merger of the two places and transfer of the titles. The convergence of the two stock exchanges will undoubtedly mark the revival of the capital market of Central Africa.
Kapital Afrik intends to deliver strategic financial information to executives and managers, through a daily newsletter and a website that covers all African finance.